Post
Fifa World Cup 2022- First 4 Groups analysis!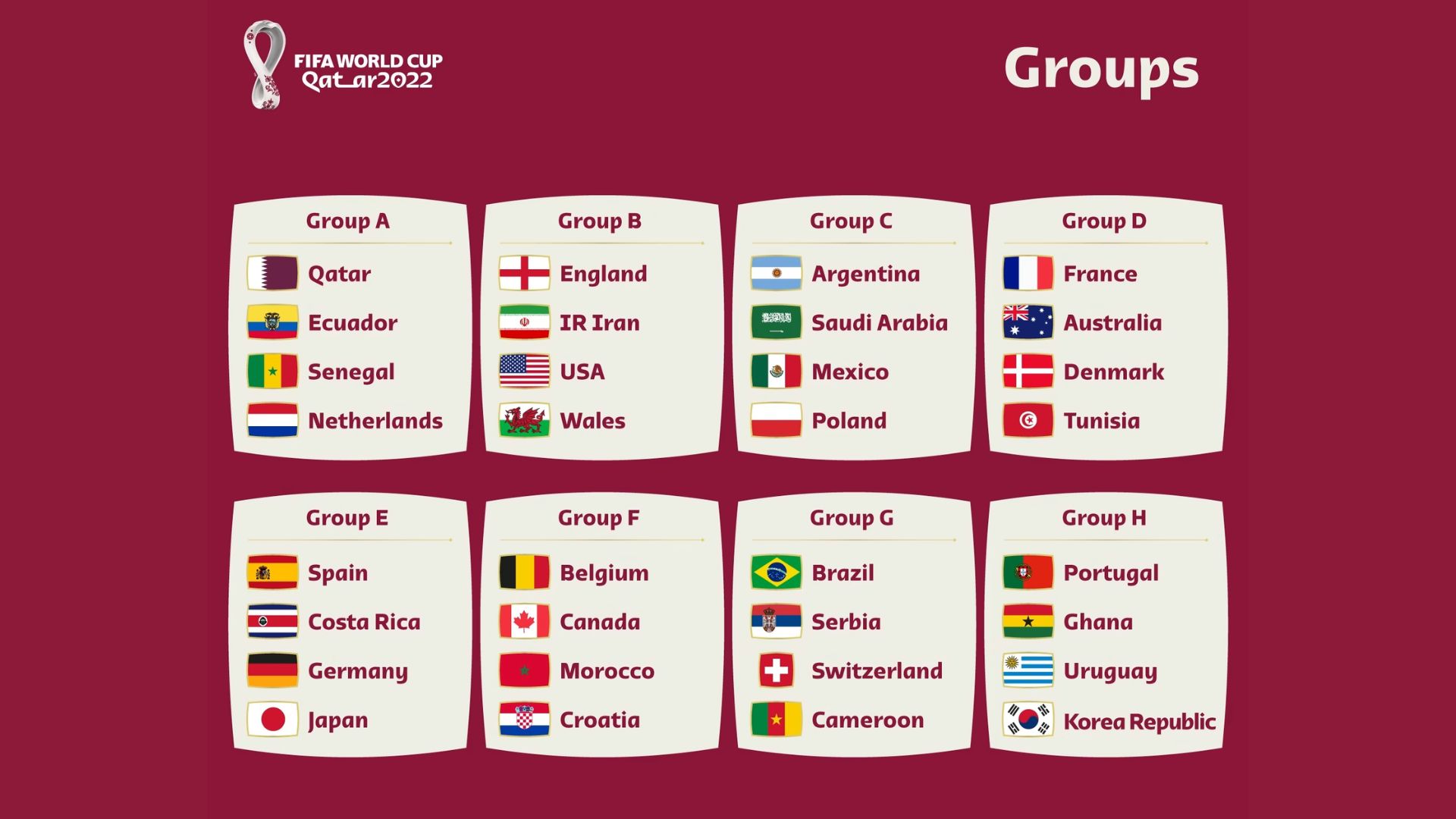 The stadium in Qatar is approaching and will be the first event to be held in winter due to the special weather conditions. A football feast with 64 matches that will keep the interest of football fans undiminished – and not only – in Qatar, in a region, in the Middle East, where for the first time in history a World Cup is being held.
The long football journey involving 32 teams divided into 8 groups, begins on November 20 (next Sunday) and will end at Lusail Stadium with the grand final on Sunday, December 18.
It is interesting at the beginning, which teams are predicted to go through the Groups, which ones will win the Group and for the very bold how many points they calculate each team in the Group will make. Let's look at the first four groups:
GROUP A (Ecuador, Netherlands, Qatar, Senegal)
In the Group Winner category we have one clear favorite and three underdogs in two speed categories. This is shown by the dynamics of the teams with what we have seen so far... The Netherlands is therefore offered at 1.44 for the first place of the group. Second favorite is Ecuador who pays 5.00, third is Senegal who pays 6.00 and finally Qatar whose price is at 17. For those who see qualification from the group of two favorites with first the Netherlands and second Ecuador this is offered at 3.00.
GROUP B (England, Iran, USA, Wales)
In the market Group winner it will be a huge surprise if England is not the one to conquer it and in the "BookieCo" it is offered at 1.33. The issue in this Group is which team will follow England (unless unexpectedly) in the next phase. Those who see the US pass, this pays 1.85, followed by Wales at 2.30 and finally Iran whose price for qualification is at 5.00
GROUP C (Argentina, Mexico, Poland, Saudi Arabia)
In the Group Winner selection we see Argentina as the first favorite. Messi and his company, with Scaloni on the bench, can still win the trophy. Mexico has luck to get through to the knockout stages. Neither does Poland, which has Lewandowski on its roster. Finally, Saudi Arabia will be a huge surprise even if it gets even a point. But we should bear in mind that it is essentially playing on its own soil. Mexico plays at 1.85 to advance to the next stage and at 1.90 to be eliminated. It makes sense since it has strong competition with Poland which pays at around 2.10.
GROUP D (Australia, Denmark, France, Tunisia)
In this Group, things seem to be quite clear, as far as qualification is concerned. But always keep a small basket, especially in the Group stage of the World Cup where we saw many times big surprises. There are two European countries, the trophy holder, France and Denmark which these two are the favourites to qualify. Australia and Tunisia will try to make the huge surprise. France is the World Cup holder and favourites for first place in the Group offered at 1.40. It is worth 2.05 to bet on Denmark, in case it secures second place.