Post
Ηistoric game for AEK Larnaca in Europe!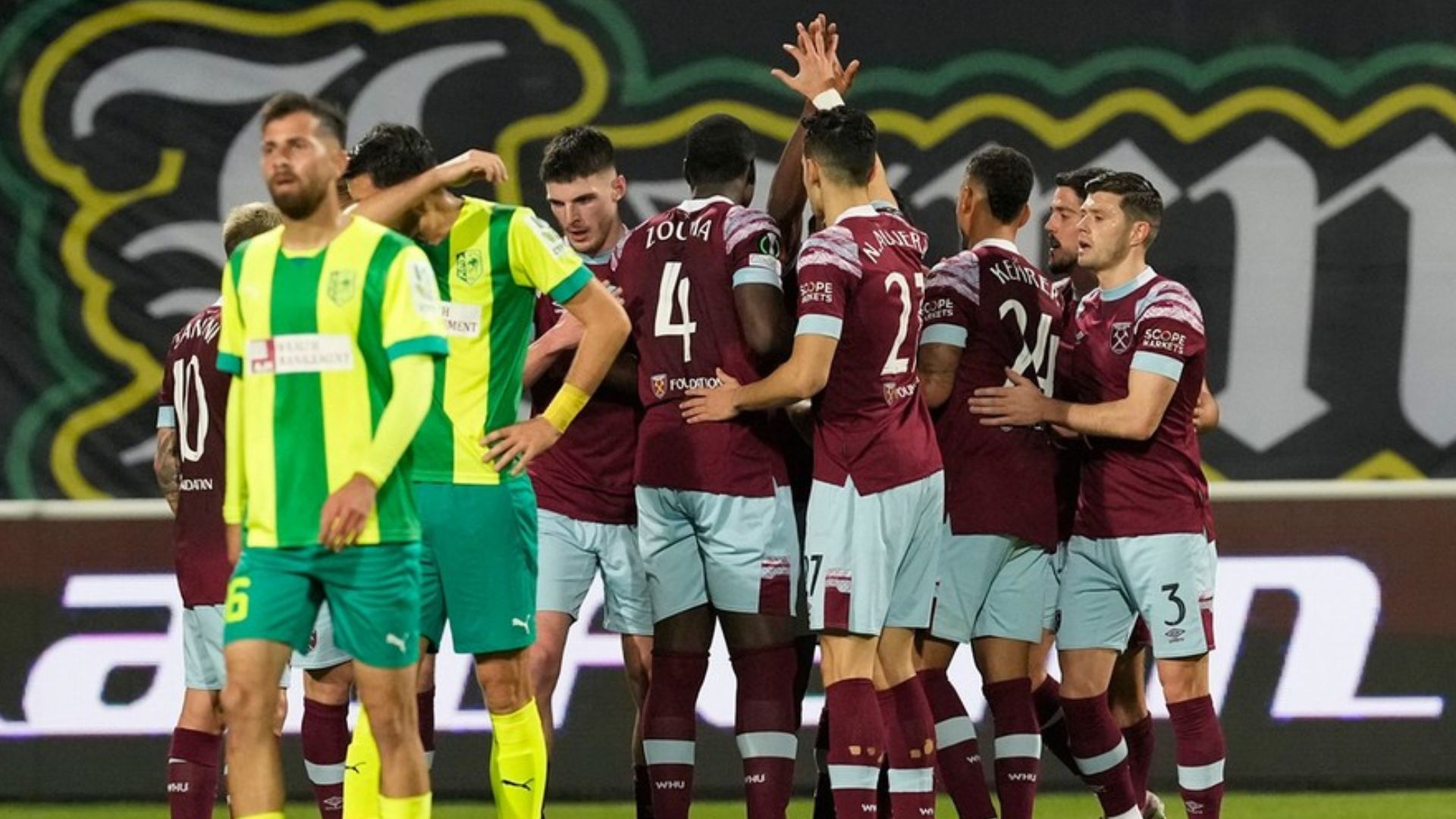 Another historic game for AEK Larnaca in Europe. The "yellow-greens" face West Ham away in the rematch between the two teams. Larnaka, after the 2-0 defeat at home, will enjoy the game that, apart from the unexpected, will be their last for this year in the European salons. Whatever happens, this year's AEK made us all proud with its course and already made its own breakthrough to reach the 16th of the Conference League.
The football menu is rich tonight with europa and conference league replays.
But we also have action within borders with Doxa welcoming Karmiotissa for the group of gradation in a very important and crucial game, mainly for the hosts...
Below you will see in detail all the racing action:
WEST HAM-AEK LARNACA (22:00)
Jose Oltra's players gave it their all but the quality of the English was evident on the pitch. Without much of a charge, they prevailed 0-2 in Larnaca, a development that gives them the clear lead to qualify for the next round of the Conference League. The English were the favorites from the beginning but AEK tried for the best. In the rematch, the Larnakas ought to have fun, playing without stress and are already worthy of congratulations for their course in the European salons this year.
DOXA-KARMIOTISSA (19:00)
Crucial game for the hosts in their effort to stay. The defeat in the opening round of the playoffs by Anorthosis and at the same time the victory of Karmiotissa against the Union made the landscape clearer for the teams that will fight to avoid relegation. Glory, Union, Olympiacos may two of them follow Akritas Chlorakas in the second division. It is very important the match for Glory and he is called upon to show character and win it, otherwise things will become much more difficult afterwards.
The rest of the Europa League's rich schedule is dominated by the showdown between Arsenal and Sporting Lisbon after the 2-2 first leg in Portugal.